The Coolibar brand and UV clothing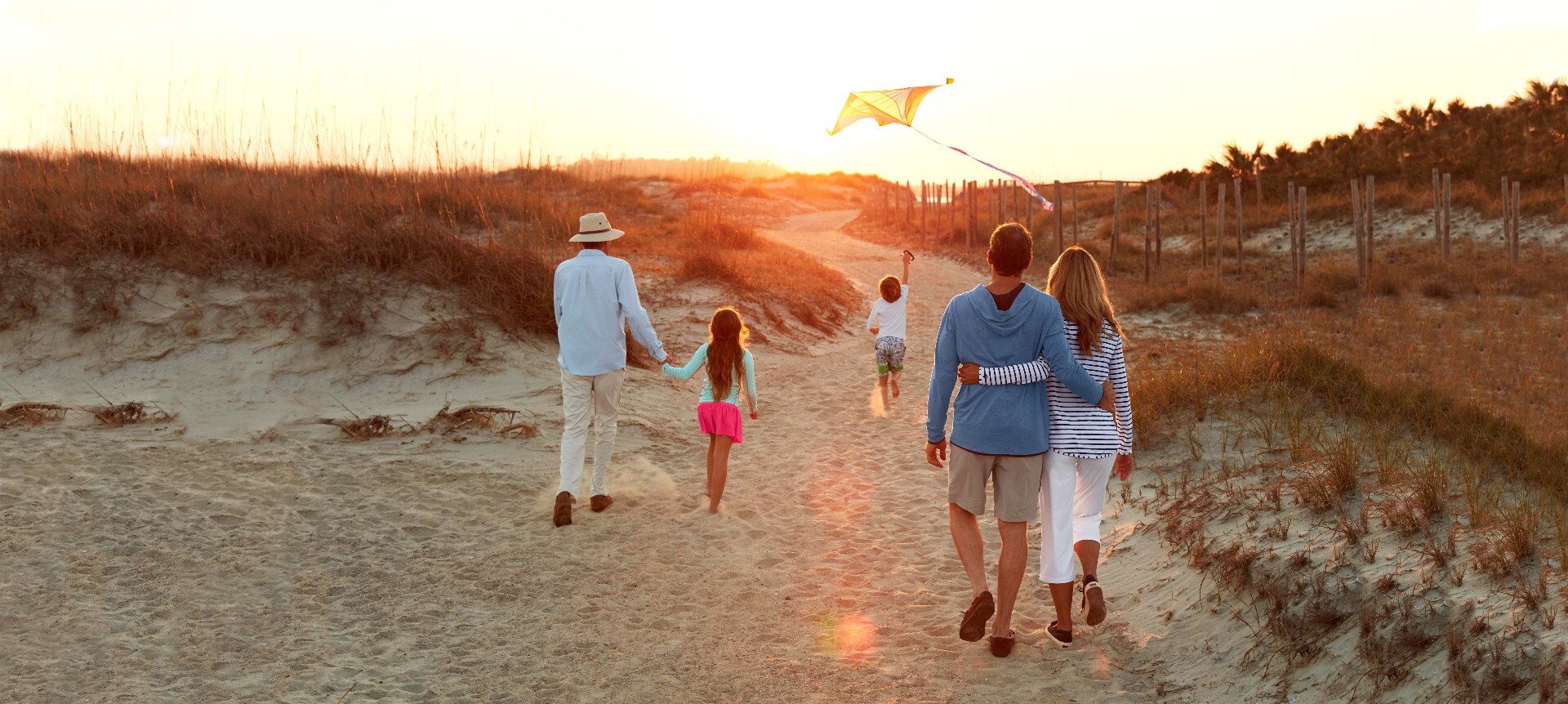 Introduction
Health, happiness and a life in the sun. Who wouldn't want that? Coolibar's mission is to protect the world from the damage of the sun, to protect those who suffer from sun-related medical conditions and to prevent anyone else from suffering from them. Coolibar is very passionate about this mission, because the damage the sun can do is not just something. Inspired by many customer stories, they strive to design UV-protective clothing and accessories day in and day out. Coolibar believes that everyone has the right to an active lifestyle, outdoors and in the sun. And for that reason, Coolibar makes clothing and accessories with at least UPF 50+ and the fabrics are long-lasting. Good protection from the sun is Coolibar's sole purpose. The brand designs, manufactures and offers technically elegant styles in patented fabrics that block 98% of UVA-UVB rays. As a trusted expert in UV-protective clothing and accessories, Coolibar knows better than anyone that the more you cover, the more protection your body gets. So that you can enjoy the outdoors carefree. Together we make the difference!
Content
UV clothing from Coolibar
Coolibar gets its name from the eucalyptus tree found in beautiful Australia. Just like the tree, the Coolibar brand offers protection and cooling from the rays of the sun. Because Coolibar focuses solely on making UV clothing, they are the only true specialist in this. The brand uses the ZnO SUNTECT® technique. In the ZnO SUNTECT® there are millions of tiny particles of zinc oxide hidden in every fiber of the fabric. This ingredient is also used in the better sunscreens to block UVB and UVA. An ingredient that can also treat burnt skin or mild skin irritations. These called ZnO particles cannot wear out or be removed in the washing machine. It provides good health and garments with a long life.<
Order Coolibar clothing online at UV-Fashions
Coolibar is a well known and very popular brand in the webshop of UV-Fashions. The range is very large and accessible to both women and men. Our collection includes a large collection of Coolibar Sun Hats that effectively protects both the face and neck. Coolibar's hats are easy to pack. So if you are looking for a nice hat for vacation, it easily fits in your bag or suitcase. In addition, we have an extensive collection of Coolibar swimwear. For the ladies Coolibar has designed unique swimsuits, bikinis and swim leggings. To make everyday life just a little bit nicer and safer, Coolibar offers a wide range of shirts and pants. Now you can enjoy all the comforts of Coolibar clothing and accessories!
The importance of sun protective clothing
Unfortunately, not all clothing protects against the sun's rays equally well. This depends, among other things, on the fabric, the textile and the moisture of the fabric. Would you like your clothing to protect you properly against UV radiation? Then always choose UV-resistant clothing. The special clothing offers protection of around SPF 50. Not only when the clothing is dry, but also when it is wet. In this way you are optimally protected against the sun. UV-resistant clothing is a very important addition to applying sunscreen and seeking shade. Enjoying the outdoors undisturbed, that's what we call it. Why not wear normal clothes? Of course you can. You can protect the skin with, for example, a wrap, but pay attention to the material of the fabric. If the fabric is light in color and thin, it allows much more UV radiation through. Let's take a simple dry white t-shirt as an example: this only offers SPF 15 protection. If that t-shirt gets wet, it lets even more UV radiation through. And that's why choosing UV-resistant clothing is no superfluous luxury. UV-resistant clothing prevents serious burns. To help prevent skin cancer and other nasty conditions, the need to wear UV clothing is huge. But even if there is no visible burn, prolonged sunbathing can cause damage to the skin. This is precisely why it is so important to protect the skin from the sun, even when it is not burning. Apply a fresh layer of sunscreen every two hours and seek out as much shade as possible between noon and 3pm.
Good protection is key, but keep enjoying the sun
It is extremely important to enjoy the sun. All the wonderful warm sunshine! Who wouldn't want that. But what is sometimes forgotten is that you have to embrace the sun, only in moderation. Because there is no need to be afraid of the sun. The sun makes you feel happy and is also very good for your health. You just have to make sure your skin doesn't burn. And there are several ways to do that. For example, by applying a good sun block, by covering your skin with good UV clothing or by seeking shade. And you can choose how you like to do that!
The effect of UV clothing
UV-protective clothing, it sounds good! But, how does this special clothing work? The clothing from Coolibar is made of fibres. For example nylon, cotton or polyester. And all these fibres have a different amount of UV protection of their own. The denser the fabric is woven, the more protection the garment offers your body. But also the colour of the garment plays an important role, as well as whether the garment is wet or dry. The material with which Coolibar's UV clothing is made has been tested in a laboratory to be the most favourable on all these fronts. The fabrics are tightly woven and are generally equipped with so-called UV absorbers or titanium. This substance can also be found in sunscreen. Coolibar fabrics are lightweight, stretchy, breathable and quick-drying. Even the best sunscreen can't compete with this!
Sunscreen vs. UV clothing
A sunscreen (spf 30) provides 97% protection against UVB radiation. UV clothing offers 98% protection against the sun's rays. UV clothing also protects against UVA radiation compared to sun block. With sunscreen, this is only the case if it is stated on the packaging. For people with sensitive skin, UV clothing is a good solution. For children, a UV suit can be ideal. That way they are well protected from the sun and can play undisturbed.
Coolibar accessoires
Coolibar gloves
>UV gloves always provide the perfect protection for the hands. Gloves offer protection from the cold, which is the main reason why they are used, but they also offer protection from the sun's rays. Your hands are a sensitive area and therefore a part of the body that needs the right protection. The skin on the hands is thin and can therefore easily suffer from the negative effects of the sun. With Coolibar's UV gloves you don't run any risks and you can ensure your hands are both protected and warm. In what situation can you use UV gloves? That's easy! For example, during a trek through the desert or across a large, open area. You limit skin damage such as sunburn and pigmentation. So, are you going on a long hike during your holidays? Then don't forget to pack UV gloves in your suitcase!
Coolibar facemasks
Like SPF with sunscreen, UPF is a classification system for fabrics. It indicates which parts of the UV rays can penetrate a particular fabric. A UPF rating of 25 means that the fabric lets 1/25 or 4% of UV rays through, and a UPF 50 garment 1/50 or 2%. So even if you wear a UPF 50 mask, you still risk getting sunburned. This is precisely why it is so important to wear a layer of sunscreen underneath your clothing. Most people may not always wear the mask outside. So make sure that SPF becomes a regular part of your daily routine. That way, you're guaranteed lifelong protection. With a UV facemask from Coolibar you give your face the optimal protection against the sun's radiation. Of course you should make sure you protect yourself well with sun block and then wear the face mask over it. All Coolibar face masks offer UPF 50 protection. They are developed to protect against 98% of UVA-UVB rays. Please note that the UV facemasks are not designed to prevent the transmission of airborne viruses or diseases.
Coolibar hats and caps
Wearing a protective hat when the sun shines has many advantages for people. Not only does it protect the skin, it also ensures that the sun does not sting the eyes. For example, if you prefer not to wear sunglasses. In this situation, a sun protection hat or cap is the perfect solution. By wearing a Coolibar sun hat or cap, your skull also gets enough protection. This is a spot that people generally do not worry about very much, but the skull can burn badly if it comes into contact with the sun for too long. Are you going walking, cycling or fishing? With a Coolibar hat or cap you can enjoy an outing in nature undisturbed. The hair stays out of the face, which is extra handy for both women and men with longer hair. Besides all these practical advantages Coolibar also makes many cool hats for men that make sure the outfit looks good. The protection that the UV-resistant hats and caps from Coolibar offer against the sun and its UV radiation is extremely high. Thanks to a UPF 50 protection, the hats and caps block up to 98% of all harmful radiation. This reduces the chance of skin cancer. And that is exactly what Coolibar is fighting for, day after day. At an adult age the skin of the face and the neck is already exposed to the sun and its UV radiation more often. That's why it's extra important to prevent further damage. Wear a UV-resistant hat from Coolibar to avoid damage to the body.
Coolibar offers many stylish hats and caps for men, women and children. Which hat will you choose?
The bucket hat. The casual Coolibar bucket hat is a timeless, perfectly foldable hat that will keep you sun-safe while you're on the go. The rounded crown gives this hat a fun, feminine look that really goes with everything. In addition, the Coolibar bucket hat blocks 98% of the UVA-UVB rays, providing all-day protection. The bucket hat has UPF 50, is foldable and therefore travel friendly, the crown is lined with cotton and has a Grosgrain sweatband with an internal drawstring. The bucket hat is being worn more and more often, making it a real eye-catcher!
The Skull Cap. The durable and comfortable Coolibar skull cap has a snug fit that's perfect for people with active lifestyles. You wear the skull cap under a helmet or in combination with your favourite sun hat, which is not UV-protective. The Coolibar skull cap is especially designed to keep hair in place and to drain perspiration through the moisture-wicking technology that Coolibar uses. This way perspiration doesn't run along the face. Ideal for people who like to wear the cap during sports. The skull cap can also be used as a sleeping cap. Furthermore, the skull cap is suitable for men and women, has UPF 50 protection, flatlock seams to prevent irritation on the skin and a slit to put your ponytail through.
The golf hat. For the real sports enthusiasts Coolibar has created the perfect hat, the golf hat. Coolibar is an American clothing brand and the expert in UV-protective clothing. Including the fashionable golf hat. Indispensable when you want to play golf with friends on a sunny day. The Coolibar golf hat offers permanent protection with UPF 50. The lightweight and foldable foam brim makes the golf hat perfect for easy storage. Thanks to the anti-reflection under the brim, glares are reflected for an even better view. The golf hat also features an elastic drawstring at the back of the crown to adjust the fit as desired.
The leo hat. When it comes to choosing a hat with a wide brim, the bigger the brim, the safer the skin. The Coolibar leo hat has an oversized brim that makes it easy to keep the sun at a safe distance. Like all Coolibar hats and caps, the leo hat is designed to provide maximum coverage and comfort. The hat features an internal moisture-wicking sweatband, an elastic drawstring with toggle at the back of the crown for self-fit, an adjustable chinstrap and an ultra-soft fabric that is lightweight and breathable. This fedora-like hat has a sturdy fabric that is slightly stretchy and easy to clean. The wire brim allows you to wear the hat the way you like it best.
The bandana.Okay, the bandana may not officially be a hat or cap, but it does offer good protection for the neck, neckline and face. The Coolibar bandana has a UV-resistant fabric, which is comfortable, breathable and offers sun protection to the face along the way. Thanks to the loose-fitting fabric, specially designed with exclusive cooling technology, the Coolibar bandana provides good protection without causing overheating. The bandana can be used in many ways: as a scarf, bandana, facemask or neckband. In addition, the bandana has antimicrobial protection at fibre level, which prevents the growth of bacteria.
Coolibar size chart. Every head is different. And that's why every person needs a different size hat. Because of Coolibar's wide range of fabrics and styles, every hat fits just a little bit differently. To find the right hat size, it is first important to find out what kind of hat you like to wear. Per hat you can search by size. Coolibar also has one size hats that are designed to fit most heads!

Coolibar longsleeve shirts
Some clothing does not cover the body completely. If it does, it allows UV rays through, which means that the body is not sufficiently protected against the sun. You often don't realise this, because people quickly assume that a long-sleeved shirt provides enough coverage. If you want to be sure of good protection from the sun, it is wise to choose clothing that has been especially made for this purpose. Choose Coolibar then. Not convinced yet? These are the advantages of UV-protective clothing:
1. UV protective clothing protects with at least factor 50 compared to sunscreen, even if the clothing gets wet.
2. UV protective clothing dries quickly and has a breathable fabric.
3. UV protective clothing is easy to rinse out. This is often more difficult with cotton shirts.
What exactly is a long sleeve shirt? A long sleeve shirt is a shirt with long sleeves. A UV-protective long sleeve shirt offers the right protection over the entire upper body, so that the sun's rays cannot penetrate the fabric. This is very handy to know, but even more handy to wear. By wearing a Coolibar long sleeve shirt you reduce the chance of sunburn. In addition, wearing a long sleeve shirt reduces the chance of skin cancer. And that is what Coolibar is committed to, day and night. Because although the sun is sometimes one of your best friends, it is also a friend who can sometimes cause you stress. Sometimes you only have to look up at the sun for a moment and you can already receive an excess of UV radiation. So the old saying goes sometimes, because anything with the word 'too' in it is not good. And too much UV radiation is not good for the body. Therefore, women and men should wear a UV-protective long sleeved shirt. That's the only way to make sure you can enjoy the outdoors undisturbed! The shirts are available for both men and women, so there's plenty of choice.
Order Coolibar clothing and accessories online at UV-Fashions
Are you looking for perfectly protective UV clothing and accessories? Then choose Coolibar. Something that we at UV-Fashions see on a daily basis is that Coolibar is a trusted and good protective brand. And that's why it's so important for us to offer a nice, extensive collection. Good UV clothing does not have to be expensive if you want to protect your body from the sun's rays. But it is important to think about the consequences of spending hours in the sun. Coolibar offers affordable fashion for every woman, man, baby and child. Together we are stronger. UV-Fashions does this by creating the right awareness. This is one of the ways in which we contribute to prevention and make skin cancer research possible. Everything we do to be able to beat this disease in the future so that every generation can live a long and happy life!